Appel di Oro
---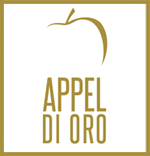 Ministerio di Enseñansa hunto cu Departamento di Enseñansa ta presenta pa di cuater aña consecutivo:

Appel di Oro | Un Premio Nacional di Excelencia den Enseñansa.
Despues cu durante cuater aña (2011-2014) a organisa e proyecto "Maestro di Aña" como un premio di reconocemento pa e Maestro di Scol, desde aña 2015 a scoge pa amplia e proyecto pa duna reconocemento na mas actor cu ta importante pa enseñansa. Appel di Oro ta reconoce tur esnan cu ta dedica nan bida profesional na enseñansa di nos comunidad.
---
Participacion
Participacion ta habri pa tur scol di Enseñansa Primario, Enseñansa Secundario, Enseñansa Specialy Enseñansa Superior reglamenta na Aruba. Cu e Premio Nacional di Excelencia den Enseñansa lo duna reconocemento den e categorianan di:
Proyecto Escolar (Proyecto di Inovacion)
Maestro
Dirigente (Cabesante, Director, Rector of Unit Manager)
Lifetime Achievement (Maestro, Dirigente of Actor di Sosten pensiona)
Mas informacion: [Criteria pa nominacion]
---
Con pa nomina
Henter comunidad: alumno, studiante, mayor, coleganan maestro y/of dirigente di scol, ta bonbini pa nomina un persona of proyecto escolar pa Appel di Oro 2018.
Pa haci esaki mester entrega:
Formulario di Nominacion pa Appel di Oro 2018
Yena e formulario caminda ta describi en corto y mas concreto posibel pakico e persona of proyecto merece un Appel di Oro;

Carta di Referencia


Entrega hunto cu e formulario di nominacion minimo un (1) carta [ehempel di carta di referencia].
E temporada di nominacion pa aña 2018 ta cera diaranson dia 12 di december 2018.
---
Noticia
---
Info / Contact
Departamento di Enseñansa Aruba (DEA)
Scroll To Top