World Teachers' Day 2021
October 5, 2021
---
Desde aña 1994 ta celebra "World Teachers' Day" riba dia 5 di october. Un fecha asigna pa promove e profesion Maestro di Scol y pone atencion na su rol esencial pa provee enseñansa di calidad riba tur nivel, segun UNESCO y Education International.
---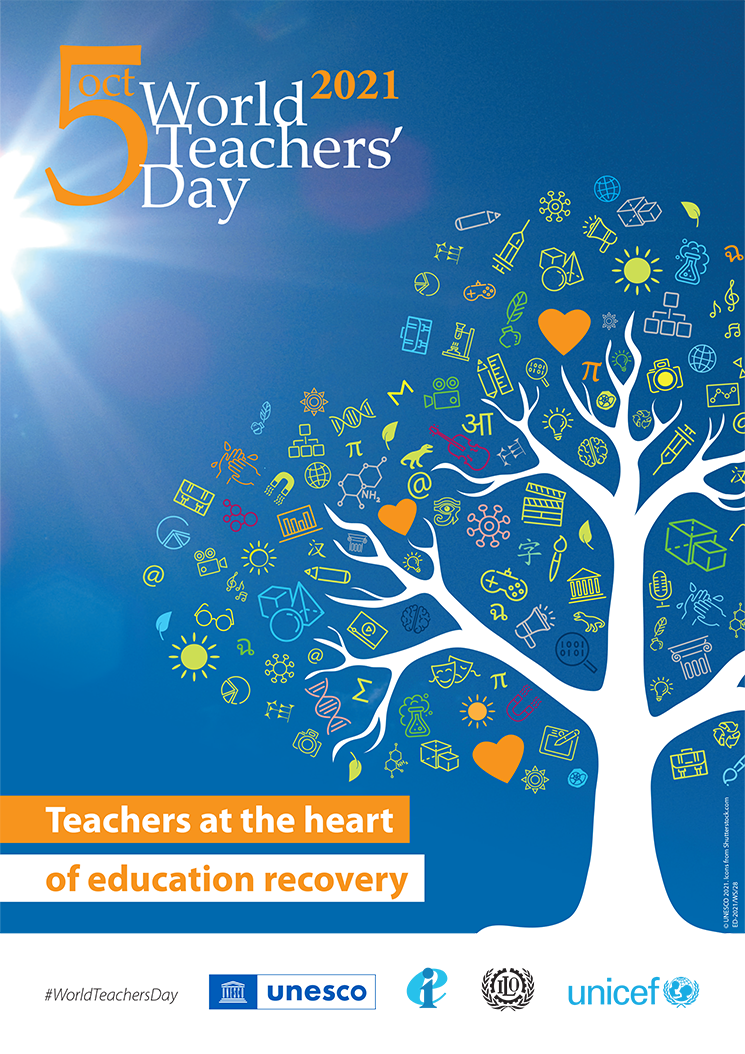 ---
Maestro central den recuperacion di enseñansa
Despues di un aña y mey di crisis causa pa "COVID-19", World Teachers' Day 2021 ta enfoca riba e sosten cu e Maestro y Docente mester pa por contribui na e proceso di recuperacion. E tema pa e aña aki ta: "Teachers at the heart of education recovery".
"On World Teachers' Day, we are not only celebrating every teacher. We are calling on countries to invest in them and prioritize them in global education recovery efforts so that every learner has access to a qualified and supported teacher. Let's stand with our teachers!"
Aki por lesa e mensahe completo:
---
Aruba
Na Aruba, al rededor di 1400 Maestro y Docente ta dedica nan mes na enseñansa y educacion di nos yiunan. Un trabou importante y bunita, pero tambe di hopi responsabilidad y cu hopi reto.
Awe, na ocasion di World Teachers' Day, Departamento di Enseñansa Aruba (DEA) ta uni su mes na organisacionnan rond mundo cu ta celebra, felicita y gradici e Maestro y Docente pa nan valioso trabou.
---