SISSTEM Summer School
June 21, 2019
---
Are you interested in Chemistry, Physics, Biology and Mathematics? Then you can register for the University of Aruba's summer course program SISSTEM.
---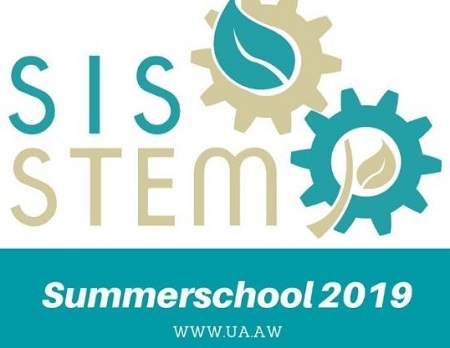 ---
Date
July 1- August 9
Assessment week
August 12-16
Fee
Awg. 400.00 per module
Content
5 week teaching programs (5×8 hours) and 1 week final assessment. Week 1 will provide a general introduction to the discipline, the following four weeks cover four specific fields of study within the discipline. Assessment is based on written examination and permanent assessment (portfolio, weekly tests or other). However, the written examination will cover no less than 50% of the assessment.
Program
Week Jul 1: class week 1 Introductory classes
Week Jul 8: class week 2
Week Jul 15: class week 3
Week Jul 22: class week 4
Week Jul 29: class week 5
Week Aug 5: class week 6 Buffer week
Week Aug 12: assessment week
Week schedule
Two times 4 hours / week per course.
8 am – 12 pm
Mathematics – Monday / Thursday
Chemistry – Tuesday / Friday
1 pm – 5 pm
Biology – Monday / Thursday
Physics – Tuesday / Friday
Lecturers
Mathematics: Donald Angela
Biology: Lixanne Gemerts
Chemistry: Toon Kokx
Physics: Toon Kokx
Target group
VWO and AFY graduates
Level
University entry
Number of participants
The maximum number of participants is 15.
---
Info / Contact
Scroll To Top