Inscripcion pa e curso di PDG na IPA
January 16, 2019
---
E curso di Certificacion Pedagogico Didactico (PDG) ta un curso parcial pa e profesionalnan cu kier ta competente den e profesion di docente of educador.
---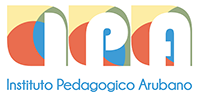 ---
Pa medio di e curso di PDG e profesionalnan por desaroya competencia pedagogico y didactico.
E graduado di PDG por duna un materia na enseñansa profesional y scol secundario.
Banda di esaki lo tin tarea pa haci na cas,  na scol, online y tarea practico. E curso di PDG lo cuminsa fin di augustus 2019.E curso tin un duracion di 2 aña y cada aña ta consisti di 4 blok. E cursista lo haya les dos biaha pa siman na IPA.
Tin dos grupo di participante cu por haci e curso di PDG:
1. maestro cu ta trahando 'onbevoegd' den enseñansa secundario e.o. EPI y MAVO.
2. profesionalnan den e.o. empresa, instancia cu tin interes y motivacion pa sa mas di enseñansa y kier traha riba nan conocemento y habilidad pedagogico didactico.
Pa e grupo di profesionalnan den veld PDG ta un rekisito pa drenta sector di enseñansa.
---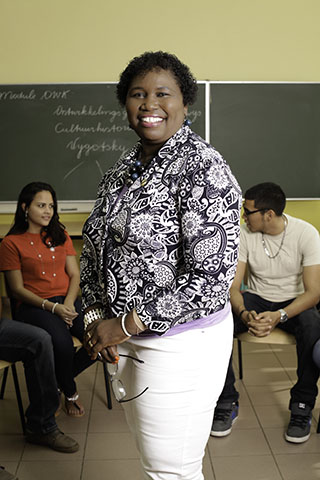 ---
Inscripcion
Tur persona cu ta interesa pa haci e curso di PDG por pasa na Studenten Services di IPA entre 8 or di mainta cu 12 or di merdia y entre 1or cu 3.30 di atardi pa inscribi.
Pa por inscribi pa e curso di PDG mester tin diploma minimo di HBO. Bo formacion preparatorio (vooropleiding) mester tin un conexion cla cu un materia na MAVO, HAVO, VWO, EPI y EPB.
Mester trece e papel di registro civil (papel di AWG 5,-), copia di diploma minimo HBO y copia di bo lista di cifra. Tambe mester entrega personalmente e documento di informacion personal, cu por download for di website di IPA.
E ultimo fecha pa inscribi ta dia 1 di februari, despues di e fecha aki no por inscribi.
Pa mas informacion por tuma contacto cu Studenten Services na 5243100 of por bishita nos pagina di facebook 'Instituto Pedagogico Arubano' of nos website ipaaruba.com.
---
Info / Contact
Pa mas informacion por busca den e alfabet menu riba nos pagina principal:
of por tuma contacto cu:
Scroll To Top