Exitoso encuentro cu studiantenan organisa pa Minister Besaril y Lampe
June 20, 2018
---
Durante su bishita di trabou na Aruba Minister Plenipotenciario Guillfred Besaril, hunto cu su colega Minister di Enseñansa Rudy Lampe y Departamento di Enseñansa a organisa un encuentro pa hobennan cu tin e intencion di bay studia na Hulanda
Mas cu 400 studiante huntu cu nan mayornan a presenta den e auditorio di Colegio EPI pa asina ricibi informacion di Arubahuis y di Departamento di Enseñansa tocante e periodo di preparacion prome cu nan estudio.
Arubahuis a duna un presentacion extenso riba locual e studiantenan por spera na momento di yega Hulanda pa loke ta trata servicionan di Arubahuis.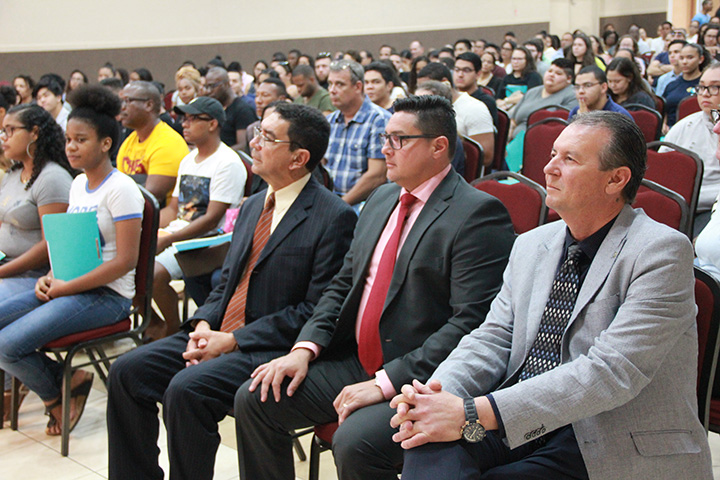 Minister Plenipotenciario a habri e anochi informativo cu un saludo cordial na tur studiante y mayornan. E mandatario ta sumamente contento di a mira un cantidad grandi di studiante acompaña pa nan mayornan na e encuento.
Sr. Besaril a comenta cu Arubahuis ta den e proceso pa haci e cambionan necesario den e organisacion pa por sirbi e studiantenan Arubano residencia na Hulanda mucho mas miho. A fortifica e forma den cual ta duna sosten y guia na e studiantenan door di entre otro amplia e team di mentoren y a facilita e proceso di contacto cu e departamento di studiantenan di Arubahuis.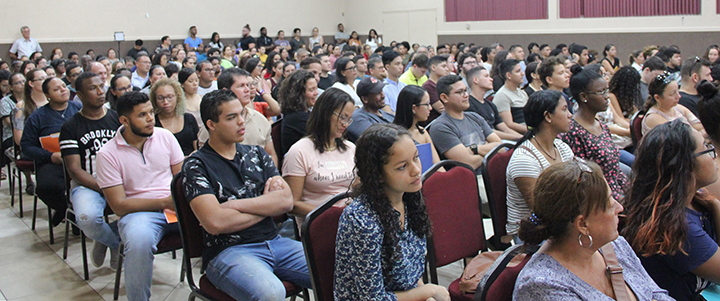 Potretnan cortesia di Arubahuis
James van der Linde di  Arubahuis a informa e hobennan di e organisacionan pa studiantenan Arubano na scolnan y universidadnan den e diferente ciudadnan na Hulanda. E organisacionnan aki ta organisa varios actividad pa ricibi e studiantenan pero tambe nan ta hopi activo durante e aña escolar.
Sr. Van der Linde a recomenda tur studiante pa comunica cu e "studentenvereniging" di nan scol pa ta na altura di nan actividadnan di recepcion.
Departamento di Enseñansa durante nan presentacion e anochi aki a recorda e studiantenan tocante e reglanan di Arubalening y e rekisitonan cu e studiantenan mester cumpli cune.
Pa mas informacion tocante e deadline pa entrega documentonan di Arubalening of riba e recepcion di studiantenan na Hulanda por bay riba www.arubahuis.nl of www.ea.aw. Tambe por like e pagina di Facebook di Onderwijszaken di Arubahuis y Departemento di Enseñansa pa keda informa di cualkier novedad.
---
Info / Contact
Pa mas informacion por tuma contacto cu: [Kabinet van de Gevolmachtigde Minister van Aruba – Arubahuis]
Scroll To Top