Considera mi, Carnaval no ta pa mi
February 14, 2020
---
Un mucha chikito no ta disfruta di Carnaval di e mesun forma cu un adulto. Si bo yiu tin menos cu cinco (5) aña, considera di uza un servicio di cuido certifica of laga un mayor keda cas cu e mucha.
---
E solo, e desordo y e ausencia di e rutina di dia por tin efecto negativo riba un mucha.
Pa informacion of conseho pa e cuido di mucha den temporada di Carnaval por tuma contacto cu Tienda di Educacion na 161 (yamada ta gratis).
Pa un lista amplio di cuido certifica of "daycare":
---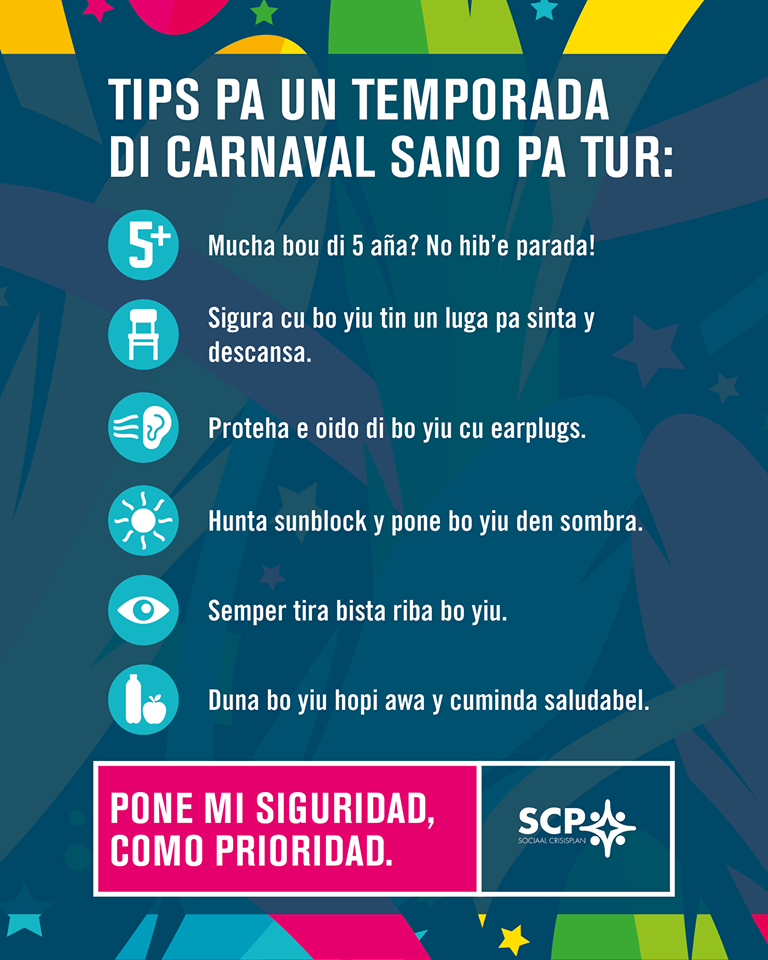 ---
Fuente:
---
Info / Contact
Pa mas informacion:
Scroll To Top