Servicio Mediateca Escolar
March 12, 2021
---
Servicio Mediateca Escolar (SME) di Biblioteca Nacional Aruba (BNA) ta ofrece prestamento di buki gratuitamente na maestro di scol, studiante di IPA y tambe na Traimerdia.
---
Coleccion
SME tin 2 tipo di coleccion:
Wisselcollectie: por presta te cu un maximo di 10 buki di tur topico pa un periodo di cuater (4) siman.
Projectcollectie: por presta te cu 15 buki di e mesun topico p.e scol, bestia, pais etc. pa un periodo di cuater (4) siman.
Banda di esaki, nos ta ofrece e scolnan cu no ta haya bishita di Bibliobus un klassebibliotheek. Esaki ta tur tipo di buki pa un periodo di 3 of 6 luna y ta depende di cuanto alumno e klas tin.
Tambe nos ta yuda e scolnan cu ta desea di tin nan propio biblioteca escolar. Aki lo duna conseho, guia y prestamo di un cantidad di buki dependiendo di e situacion di cada scol.
---
Miembresia
Pa por bira miembro di SME mester pasa personalmente cu un identificacion valido na Biblioteca Nacional Aruba na George Madurostraat 13.
Orario ta di dialuna pa diabierna di 8.00 pa 11.30 di mainta y di 2.00 pa 4.30 di atardi.
Pa mas informacion por yama 528 1500 of email sra. L. Semeleer na l.semeleer@bibliotecanacional.aw.
---
Caribisch Denkboek
Pa docentenan di grupo 7 nos tin e Caribisch Denkboek. Edicion 2021 ta na Papiamento e aña aki y ta gratis. E edicion nobo di 'Caribisch Denkboek: pa 4 y 5 di mei' ta pa mucha di scol basico di klas 5.
Pa registra pa un pakete pa bo klas mester acudi na e website di BNA:
---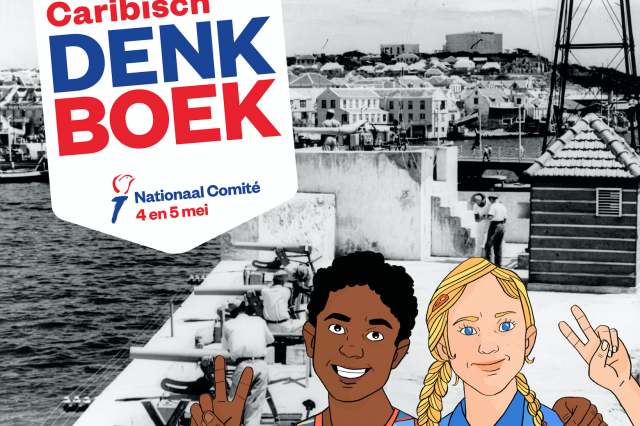 ---
Info / Contact
Biblioteca Nacional Aruba (BNA)
Scroll To Top