Coleccion digital di BNA a crece pa 30 mil items
March 12, 2021
---
Na maart 2019 Biblioteca Nacional Aruba (BNA) a lansa su plataforma digital cu un coleccion chikito. Despues di 2 aña e coleccion aki a crece substantialmente.
Actualmente Biblioteca Nacional Aruba ta ofrece mas cu 30.000 item di su coleccionnan online, manera buki, revista, corant, potret, tesis y otro publicacionnan.  Departamento Arubiana/Caribiana ta maneha e coleccion aki.
E coleccion digital ta ofrece acceso liber na studiante, bishitante en busca di informacion y investigadornan. E meta ta pa duna acceso na un y tur. Por tira un bista:
---
Potret historico
Entretanto a digitalisa alrededor 4600 potret historico. Algun luna pasa a añadi un coleccion di potretnan di LAGO, unda hopi trahador di LAGO por a reconoce nan mes riba e potretnan. Mas recien a añadi mas cu 1000 potret di entre otro e bishitanan real durante e añanan '40 pa '60, di e welganan cu a tuma lugar na LAGO na aña 1951 y 1960, y tambe e coleccion di potret di Aruba di dr. Johan Hartog. Tin hopi mas material na caminda.
---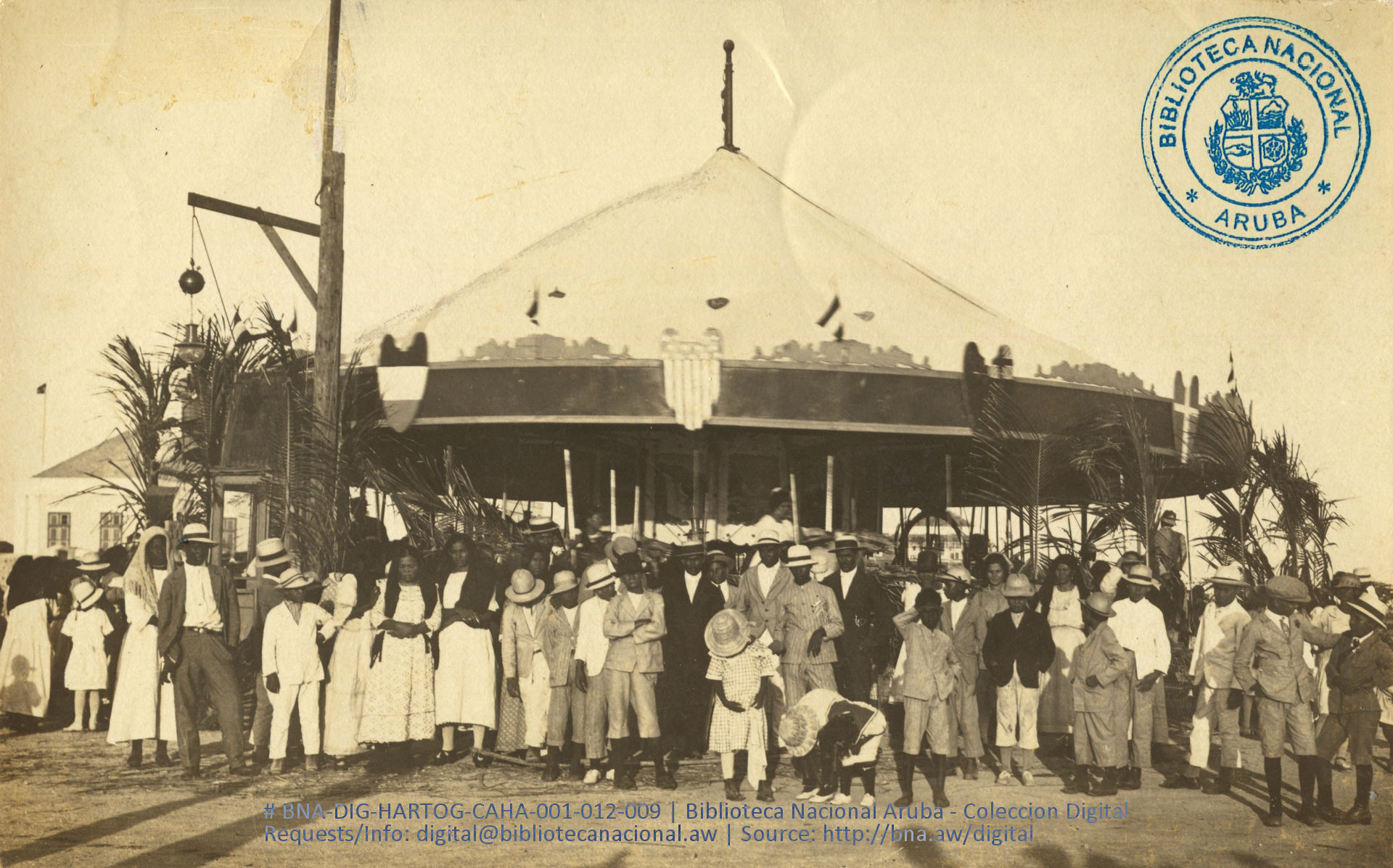 ---
Cu e coleccion digital un parti di e coleccion nacional documental y audiovisual di Aruba ta bira mas visibel pa mundo henter. Tambe di e manera aki ta lanta mas interes den loke tur biblioteca tin di ofrece. Pa pregunta, pa manda publicacion digital of pa mas informacion por tuma contacto na 528 1570 of via email na digital@bibliotecanacional.aw.
---
Info / Contact
Biblioteca Nacional Aruba (BNA)
Scroll To Top